Sarawak's Pride
most number of unity short stories
A record-attempt to showcase Sarawak's Pride by gathering the most number of short stories and messages of unity from Sarawak in the Malaysia Book of Records (MBR) to mark the 31st anniversary of Kuching City and its 4th year as a City of Unity.
THE STORY SUBMISSIONS FOR THE COMPETITION HAS CLOSED.
WE ARE STILL OPEN TO RECEIVING YOUR UNITY STORY SUBMISSIONS FOR PUBLISHING PURPOSES.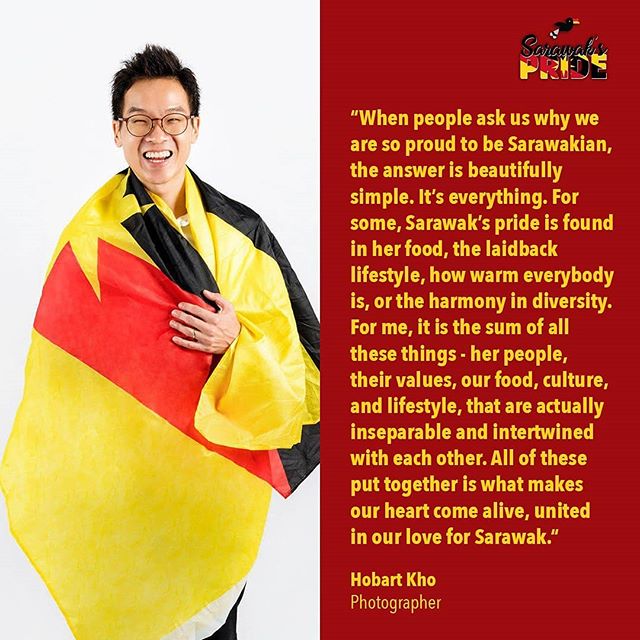 Unity in Sarawak can be likened to the weaves that goes into a pua kumbu. They intertwine with each other and never break connection. We are all connected in a very special way that is true to our state. Share your own stories of unity in Sarawak based on your experience living here. You can do so by clicking on the link in our bio , and stand a chance to win some amazing Apple products! #sarawakpride #sarawak #miri #sibu #apple #macbook #iphone #airpods #story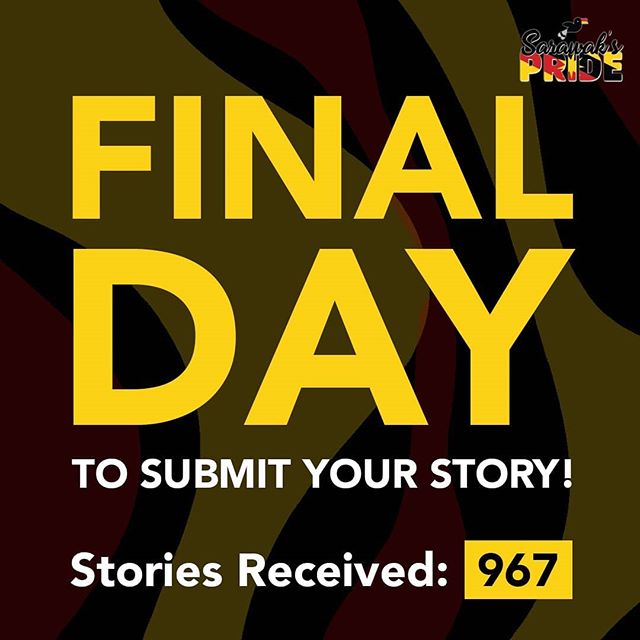 It's the final day guys! Final push to get to a thousand stories of unity in Sarawak! We are so overwhelmed by your support throughout this journey and we are touched by your stories. If you have more stories to share, you can do so by clicking on the link in our bio. It's not too late and you stand the chance to win some great Apple products too! #sarawakpride #sarawak #miri #sibu #apple #macbook #iphone #airpods #story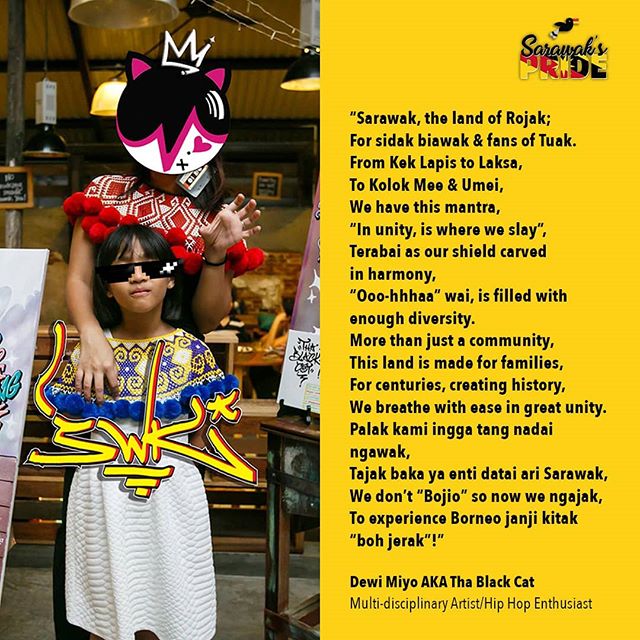 Poetry at its finest, defining all that makes Sarawak a beauty of unity. Sarawak is a land full of unexplored talent, let's make it a point to showcase these for the world to see. Feeling inspired to write a poem too? Share your own version of what makes Sarawak a state of diverse unity, by clicking on the link in the bio. You'll stand a chance to win many amazing prizes! 📸: @lancevun #sarawakpride #sarawak #miri #sibu #apple #macbook #iphone #airpods #story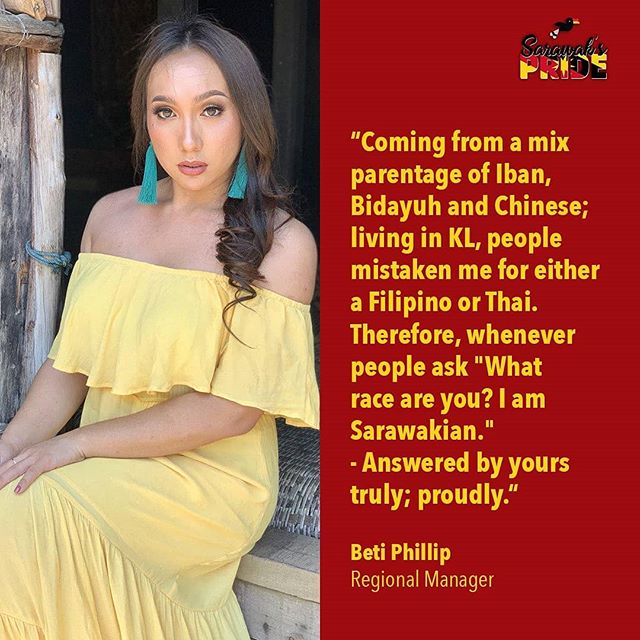 You can learn so much about one's culture especially from a person of mixed heritage. That is the beauty of diversity in Sarawak. Always be proud to say, "I am Sarawakian.", wherever you may be. How many of you are of mixed heritage? Do share your experience growing up in Sarawak and the unity you felt throughout your life by going to the link in our bio. You'll stand a chance to win some amazing Apple products! #sarawakpride #sarawak #miri #sibu #apple #macbook #iphone #airpods #story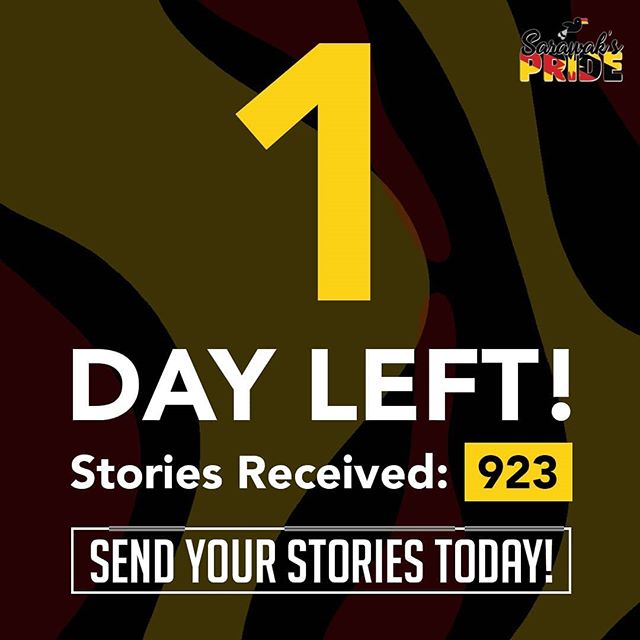 We have one day left! 😧 Hurry up and send in your stories before it ends tomorrow! Click on the link in our bio and stand a chance to win some amazing prizes! #sarawakpride #sarawak #miri #sibu #apple #macbook #iphone #airpods #story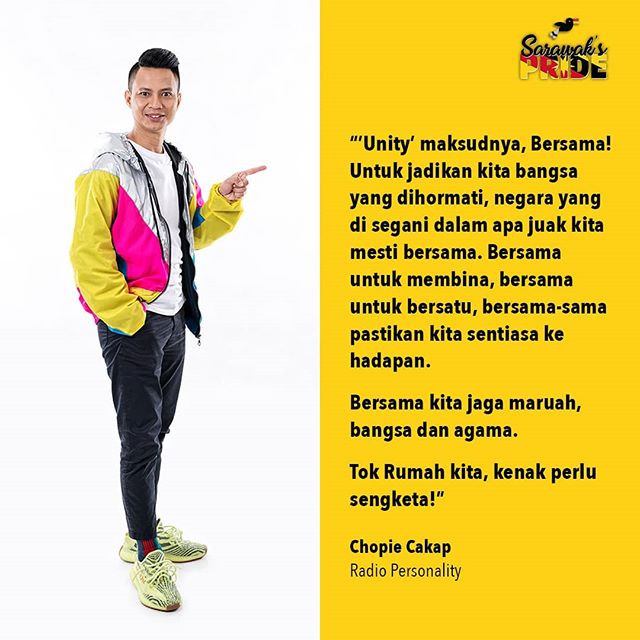 "Bersatu kita teguh, bercerai kita roboh" is a proverb that we have learned since we were young kids. It still applies to this day. We as Sarawakians will always band together to overcome anything and everything. What other proverbs/peribahasa do you think applies to unity in our beloved Sarawak? Click on the link in our bio , submit your own story of unity, and stand the chance to win some amazing Apple products! #sarawakpride #sarawak #miri #sibu #apple #macbook #iphone #airpods #story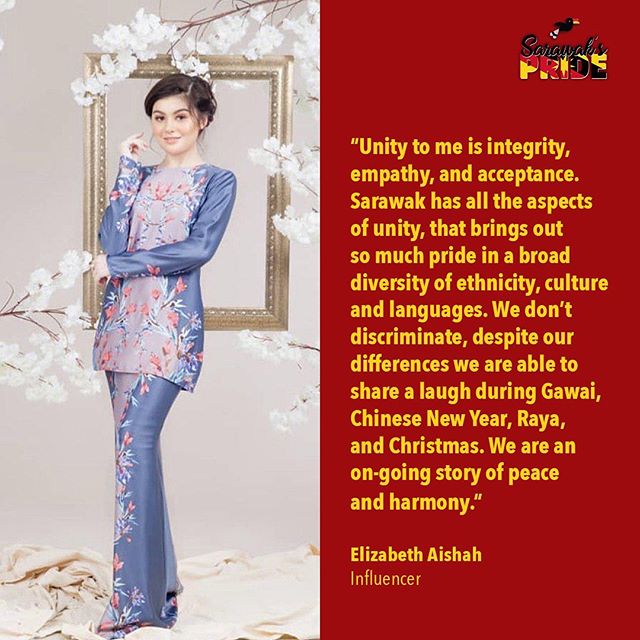 Unity in Sarawak is like a never-ending story book, and we are it's authors. We learn from our forefathers about unity in diversity and we shall strive to keep that going for our future generations! Are you a proud Sarawakian? Share your story on Sarawak Pride and show to the world what it means to be to live in the land of the Hornbills! Head on over to the link in our bio and submit your story today, and also stand a chance to win some brand new Apple products! #sarawakpride #sarawak #miri #sibu #apple #macbook #iphone #airpods #story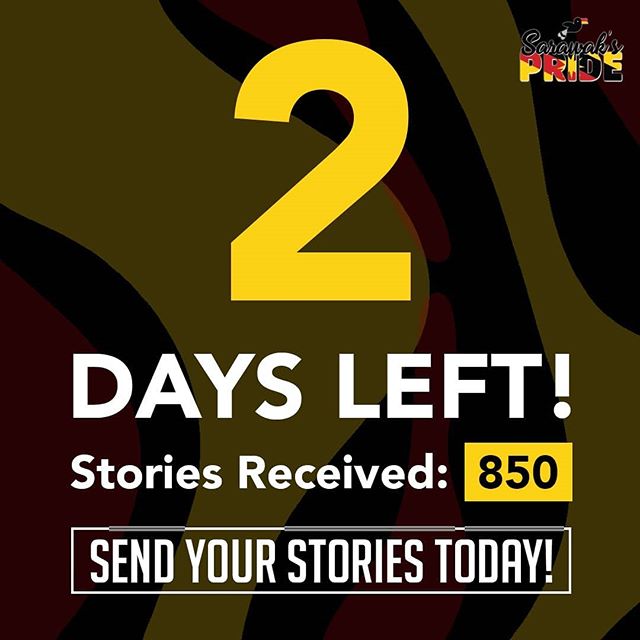 Uno, Dos! We have 2 days left! 😱 Make sure to send in your stories before the 30th June 2019 to stand a chance to win some amazing Apple products! #sarawakpride #sarawak #sibu #miri #apple #macbook #iphone #airpids #story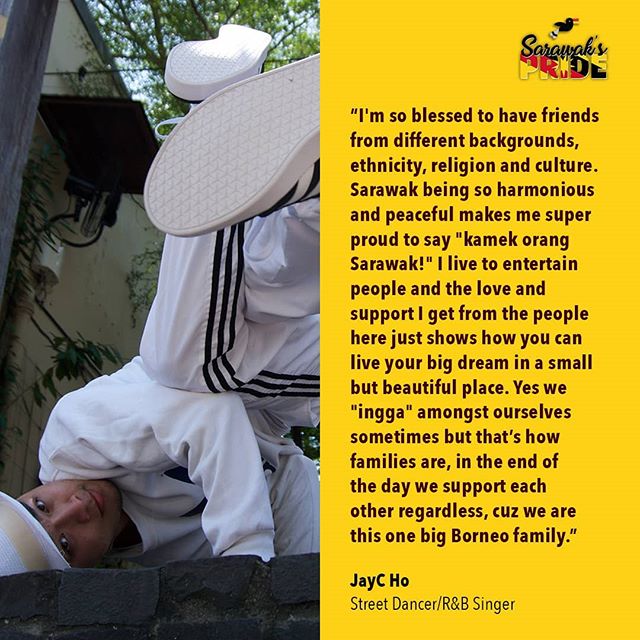 Many people dream big no matter where they are. The beauty of Sarawak shows that however big or small your dream is, no matter our background; with the support of our fellow peers, our dreams will become reality ✨ Don't miss the chance to share your story to the world and become a Sarawak's pride! Submit your story today, and stand the chance to win some brand new Apple products! Link in bio. #sarawakpride #sarawak #miri #sibu #apple #macbook #iphone #airpods #story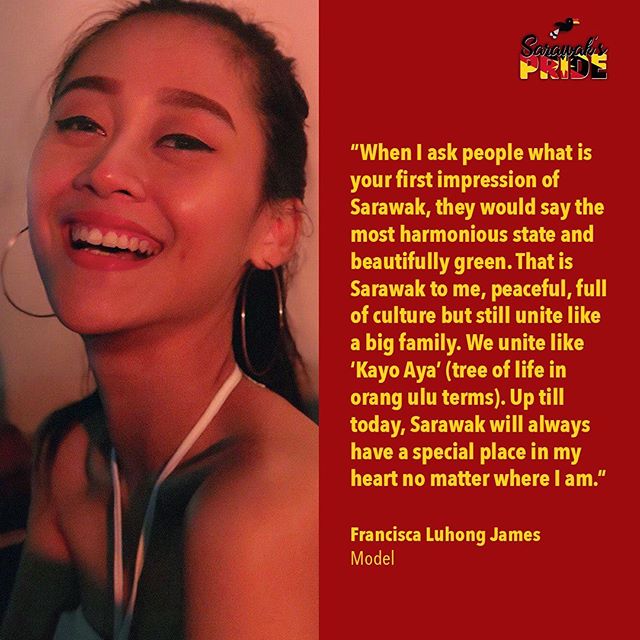 Sarawak is truly a beautiful place and is held dear to many people's heart in and out of Sarawak or even Malaysia ✨ . Now it's your turn to share your story to the world and be a Sarawak's Pride! Submit your story today,and stand the chance to win some brand new Apple products! Link in bio. #sarawakpride #sarawak #miri #sibu #apple #macbook #iphone #airpods #story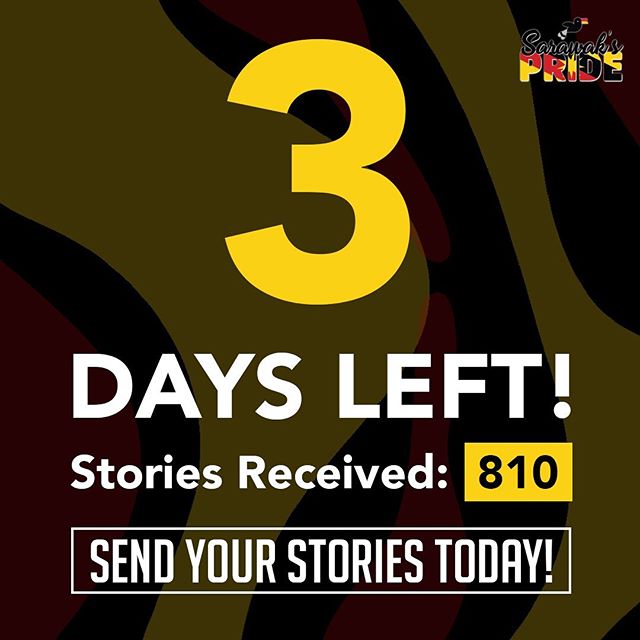 We have 3 days left 😱 ?! What?! Hurry now, submit your story today and do not miss the chance to win yourself some amazing prizes! Link in bio. #sarawakpride #sarawak #miri #sibu #apple #macbook #iphonexr #airpods #story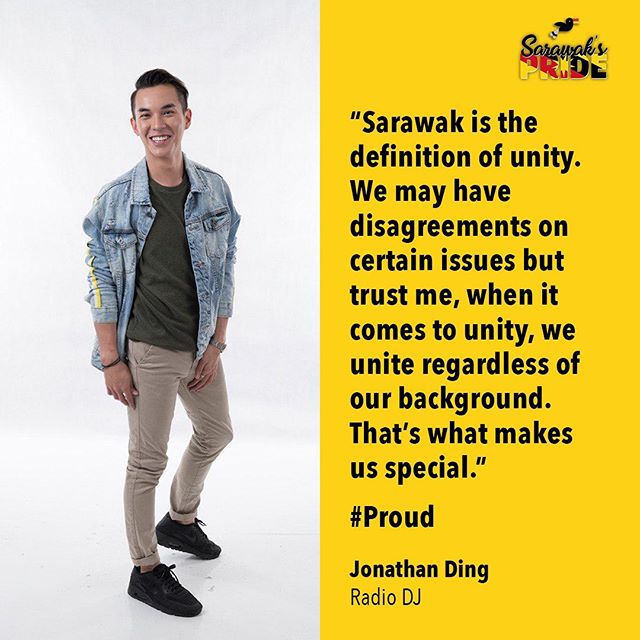 And yes!! We are proud to have such unity exist for a very long time! Stay united and show the world that you are a Sarawak's Pride and the icon of Unity, by sending a short story of unity today! Also, stand a chance to win some prizes 😍💯✨! Link in bio. #sarawakpride #sarawak #miri #sibu #apple #macbook #iphonexr #airpods #story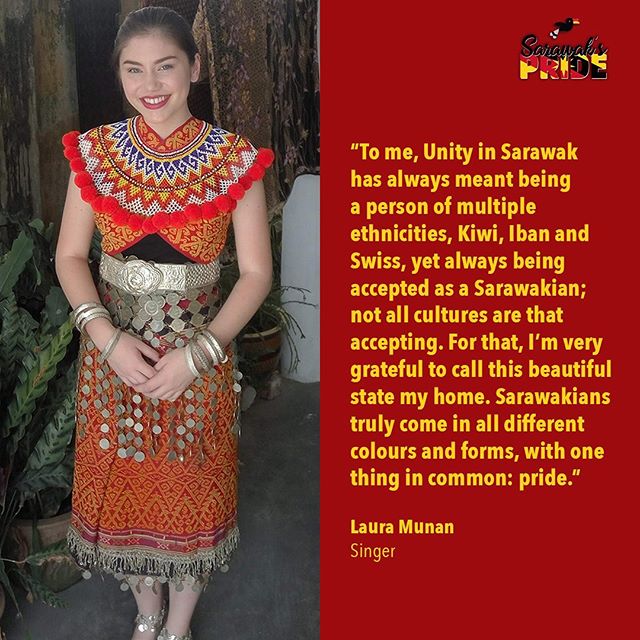 What's our one thing in common? Truly, that is pride! Now we want to know your thoughts on can pride bring unity in Sarawak? Send in your story now to stand a chance to win great prizes! Hurry, there's only 4 days left 😭 Link in bio. #sarawakpride #sarawak #miri #sibu #apple #macbook #iphonexr #airpods #story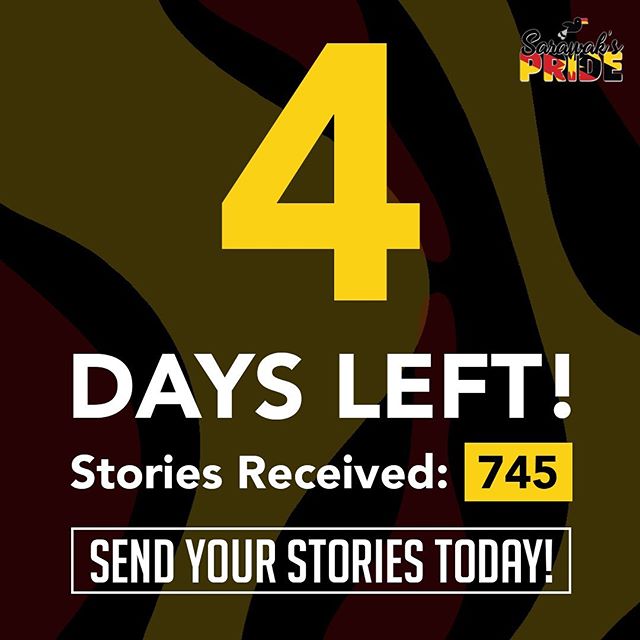 We're almost there! Don't miss the chance, submit your story today! Click the link in our bio. Hurry! #sarawakpride #sarawak #miri #sibu #apple #macbook #iphonexr #airpods #story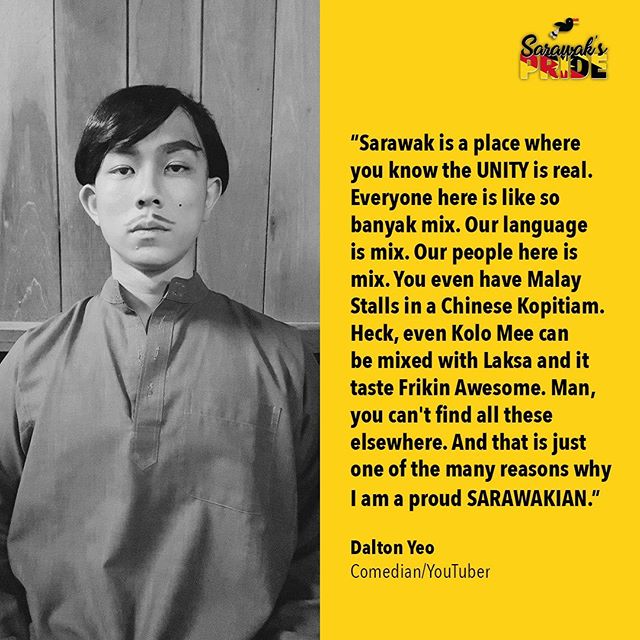 Malay stalls in Chinese kopitiam is not a surprising thing in Sarawak! Unity starts everywhere but for us, it started in a kopitiam! So what's your Unity story? Submit your story today to stand the chance of winning some great prizes 😍💯✨ Link in bio. #sarawakpride #sarawak #miri #sibu #apple #macbook #iphonexr #airpods #story